THINKEDU CONCLAVE 2016
Partners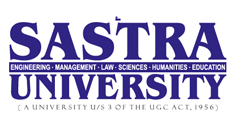 Presenting Partner : Sastra University
SASTRA University was established in 1984 as Shanmugha College of Engineering and given deemed university status in 2001 after it was recognised as a PG centre (1997), NBA Accredited (1997), Autonomous (1999), Recommended by AICTE (2000) and UGC (2001). With over 3 million sq ft of built-up area, state-of-the art infrastructure, 700+ faculty, 12,000+ students and a committed management, it has emerged as one of India's finest universities.
Composite Programmes & Recognitions: The University offers UG, PG & Ph. D programmes in Engineering, Science, Management, Law and Arts. It is recognized as a Scientific & Industrial Research Organisation by the Government of India and undertakes research for agencies like DST, DBT, AYUSH, DRDO, DRDL, ISRO and BRNS. SASTRA is re-accredited (III cycle) by the National Assessment & Accreditation Council (NAAC) with the maximum 'A' grade.
Srinivasa Ramanujan Centre, Kumbakonam: The Centre is recognized by MHRD as an off-campus centre. It is located in the house of mathematical genius Srinivasa Ramanujan, which SASTRA has bought over and maintains as a museum. The annual SASTRA-Ramanujan Award carries a cash prize of $10,000 and is awarded to maths scholars under 33. The first award went to Manjul Bhargava of Princeton in 2005.
Government of India Centres: TIFAC-CORE in Advanced Computing & Information Processing Centre for Nanotechnology & Advanced Biomaterials under the NanoMission Council, AYUSH recognised Centre of Excellence in Indian System of Medicine and also a National Facility in Mechatronics besides other independent research centres.
Research Output: SASTRA is consistently ranked among the Top 30 institutions in India in research output. It has published close to 3,200 papers in SCOPUS Indexed Journals. SASTRA's publication has a Field Weighted Citation Impact of 1 which is the global average and ahead of some IITs and many CFTIs & public universities. SASTRA is the fastest growing private university in the number of publications it has brought out in the last 5 years. It has also filed over 20 patents.
Course Structure & Admission: The degree programmes are designed as per global standards following a Choice-Based Credit System with options for fast learners through the Accelerated Course Registration System. The admission system is transparent and based on merit. SASTRA uses national tests like JEE (AIEEE), GATE, and CLAT for admission. This policy has ensured success of its graduates in corporate and high educational institutions like India & abroad.
Collaborations: A strong collaborative relationship with top US universities like Harvard and Georgia Tech, many European and Asia-Pacific universities and interaction with companies like TCS, Microsoft and TVS Group has ensured the exchange of best practices.
Culture & Ethics: SASTRA's efforts in propagating Indian culture & ethics are significant, with courses like Indian Womanhood, Life & Message of Swami Vivekananda, Vedic Mathematics, Gandhian Studies, Rediscovery of India and Bhagavad Gita, degree programmes in Astrology and Sanskrit, and research initiatives in Legal Anthropology, Ekatma Manava Darshan and Vedanta. SASTRA marches into its fourth decade with a committed management, dedicated faculty and bright students looking forward to a supporting ecosystem.
Platinum Partner : Murugappa Group
Founded in 1900, the Rs. 269 billion Murugappa Group is one of India's largest business conglomerates. The Group was born when Dewan Bahadur AM Murugappa Chettiar established a money-lending and banking business in Burma, which spread to Malaysia, Sri Lanka, Indonesia and Vietnam. In its 100-plus years, the Group has withstood enormous vicissitudes, which included moving its assets to India and restarting from scratch in the 1930s. The Group has 28 businesses, including ten listed companies traded in NSE & BSE. Headquartered in Chennai, the major companies are Carborundum Universal Ltd, Cholamandalam Investment and Finance Company Ltd, Cholamandalam MS General Insurance Company Ltd, Coromandel International Ltd, Coromandel Engineering Company Ltd, EID Parry (India) Ltd, Parry Agro Industries Ltd, Sabero Organics Ltd, Shanthi Gears Ltd, Tube Investments of India Ltd., and Wendt (India) Ltd. Market leaders in Abrasives, Auto Components, Transmission systems, Cycles, Sugar, Farm Inputs, Fertilisers, Plantations, Bio-products and Nutraceuticals, the Group has forged strong alliances with international companies like Groupe Chimique Tunisien, Foskor, Mitsui Sumitomo and Morgan Advanced Materials. The Group has a wide presence in India and spans six continents. Big brands like BSA, Hercules, Ballmaster, Ajax, Parry's, Chola, Gromor, Shanthi Gears and Paramfos belong to the Murugappa stable. The organization fosters an environment of professionalism and has over 32,000 employees.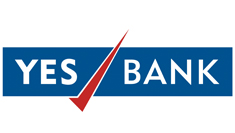 Gold Partner : Yes Bank
YES BANK, India's fourth-largest private sector bank, is an outcome of the professional entrepreneurship of its founder Rana Kapoor and his top management. It holds the only Greenfield licence to be awarded by the RBI in the last 17 years, associated with the finest pedigree investors. Since its inception in 2004, the bank has fructified into a 'full-service commercial bank' that has built Corporate and Institutional Banking, Financial Markets, Investment Banking, Corporate Finance, Branch Banking, Business and Transaction Banking and Wealth Management business lines across the country. YES BANK is committed to the education and social infrastructure sector and is focused on promoting inclusive growth through higher education. For this, it is keen to partner with the government. 'Say YES to Education' is a dedicated initiative of the bank that facilitates educational institutes, students and academicians as part of its knowledge-driven approach. YES BANK has also been partnering with industry associations through representation in various national level bodies and committees in the Life Sciences Sector. YES BANK's Life Sciences Knowledge Banking works in association with some key industry bodies to promote the Life Sciences industry in India. This includes ABLE (Association of Biotechnology Led Enterprises) and OPPI (Organisation of Pharmaceutical Producers of India). As the 'professionals' bank of India, last year, YES BANK created a differentiated banking paradigm with the vision of building the 'best quality bank of the world in India' by 2015.
Silver Partners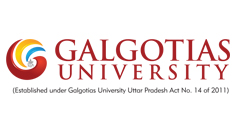 Galgotias University
Galgotias University's mission is to graduate socially responsible future technologists and business leaders with good communications skills, problem solving skills and an entrepreneurial spirit with a commitment to economic development. With a strong multi-disciplinary knowledge base, graduates of GU are well prepared to succeed in an increasingly competitive global economy. With a focus on multi-disciplinary research and education and a learning model that emphasizes active learning, GU aspires to be globally known for innovation at the intersection of disciplines. GU's bold vision builds upon over a decade of excellence of Galgotias Institutions in engineering and business education. Galgotias Institutions have been nationally ranked by India Today, Business Today and Outlook for their programs in engineering. Galgotias Business School was recently recognised by Dun and Bradstreet as a leading business school in India. With a 100 per cent placement record for the last four years supported by multinational firms like Accenture, Hewitt, IBM, Infosys, Nokia, and Samsung, Galgotias Institutions have earned the respect of top performers in the industry. The university has an international tie-up for academic exchange with institutions like Chifley Business School, Australia, University of Maryland-Smith School of Business, Kent State University and Purdue University in America and Goethe University in Frankfurt, Germany. The main campus (Galgotias Education City) is in Greater Noida near Jaypee Sports Complex (Buddh International Circuit) while the original campus called Galgotias Educational Institution Campus One is in Knowledge Park-II right beside the Noida-Greater Noida Expressway.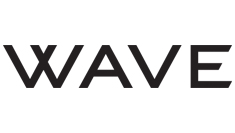 The Wave Group
Wave Group is a leading business conglomerate that has expanded across industries. It boasts an impressive portfolio of businesses, including sugar manufacturing, distilleries and breweries, real estate, malls and multiplexes, beverages, sports, education and entertainment. Wave Group's policy has been to efficiently and effectively optimise its diverse businesses, thus resulting in its ability to transform industries and create opportunities for entirely new market segments. Wave Infratech is building outstanding integrated townships like Wave City, Wave City Center and Wave Estate in addition to its ground breaking commercial projects such as Wave One, Wave Hubb and Wave 1st Silver Tower. The group has six sugar mills in Uttar Pradesh and one in Punjab. The Group's cluster of sugar mills in areas with a high concentration of sugarcane, unmatched irrigation facilities and the presence of highly fertile soil makes them a leader in the sector. The Group entered the paper manufacturing sector by acquiring the plant at Bilaspur, Uttaranchal in 1992 and currently has a capacity of 78,550MT and manufactures kraft and semi-kraft paper. Today, it is one of the largest paper manufacturing plants in Uttar Pradesh and produces writing, printing copiers, and newsprint. The Ponty Chadha Foundation undertakes initiatives around hunger, food and education. It manages a charitable school i.e. Mata Bhagawanti Chadha Niketan for special children, suffering from various mental and physical disabilities. It shelters close to 1,000 children with state of the art facilities to make them as self-sufficient as possible, through vocational skill training.
Associate Partners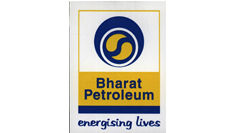 BPCL
A Fortune Global 500 company, BPCL is one of the premier integrated refining and marketing companies in India. The company's refineries at Mumbai and Kochi, the subsidiary Numaligarh Refinery Ltd. at Assam and the joint venture Bina Refinery at Madhya Pradesh have a combined refining capacity of over 30 MMT. BPCL's subsidiary Bharat PetroResources Ltd. has acquired participating interests in 17 oil & gas blocks in India and abroad. BPCL has a robust marketing and distribution network comprising 12,809 retail outlets, 4,044 LPG distributorships, storage depots/ installations, 50 LPG bottling plants, 35 aviation service stations, lube blending plants, cross-country pipelines etc. In 2014-15, BPCL's market sales were 34.45 MMT and its market share amongst public sector oil companies was 23.29 per cent. During the year 2014-15, BPCL's gross revenue from operations stood at `2,53,254.86 crores and the net profit was `5,084.51 crores. With 'Energising Lives' as its core purpose, BPCL touches the lives of a billion Indians in some way or the other. BPCL's wholly owned subsidiary company, Bharat PetroResources Ltd (BPRL) is spearheading foray into exploration & production. BPRL has participating interests in 25 exploration blocks of which 14 are located outside India. BPCL has made important investments in the marketing of Gas and has forged JVs to have City Gas Distribution in four centres viz Delhi, Gujarat, Kanpur & Pune. A separate Gas SBU has been formed to handle the marketing of Natural Gas. BPCL has training capabilities of international standard in SAP implementation and is one of the few Indian companies to be nominated on the SAP World Governing Council.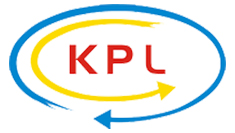 Kamarajar Port (KPL)
Kamarajar Port (KPL) began its journey in 2001, handling thermal coal to meet the requirements of the Tamil Nadu Electricity Board (TNEB). Situated at 20 km north of Chennai, along the Coromandel Coast in south-east India, KPL is the 12th major port in the country. Equipped with the state-of-the-art facilities, it is India's first corporate major port. It is well connected by road and rail to different parts of the country. In its first phase of development, KPL was equipped with two coal berths. In addition, alongside the berths, port basin and approach channel were dredged to (-) 15 M CD, (-) 18.5 M CD and (-) 20 M CD, respectively, for safe handling of Panamax vessels of 77,000 DWT. The Port operates on the landlord model in which the development and operations of cargo terminals are entrusted to the private sector on BOT basis. KPL, as the landlord, is responsible for ensuring required infrastructure, such as dredging, rail and road connectivity and providing vessel-related services. KPL also provides water supply, fire fighting services and port conservancy measures. Kamarajar Port was designed as a world-class port, with two breakwaters: One in the north measuring 3,080 m and the other in the south measuring 1,070 m. It has the capacity to develop 20 berths for handling a variety of bulk, liquid, automobile and container cargo. The port is an artificial port with features that include all-weather, round-the-clock operations, a large back-up land, eco-friendly environment, state-of-the-art navigational facilities, well-organised logistics systems and transport interface.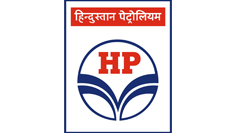 HPCL
HPCL is a Government of India Enterprise with a Navratna Status, and a Forbes 2000 and Global Fortune 500 company. It was originally incorporated as a company under the Indian Companies Act 1913. HPCL had annual sales/income from operations of `2,32,188 crore in 2013-14, with a 20 per cent market share among PSUs and a strong market infrastructure. The corporation's Crude Thruput and Market Sales (including exports) were 15.51 Million Metric Tonnes (MMT) and 30.96 MMT respectively in the same period. It operates two major refineries producing a wide variety of petroleum fuels and specialties, one in Mumbai of 6.5 Million Metric Tonnes Per Annum (MMTPA) capacity and the other in Vishakapatnam, with a capacity of 8.3 MMTPA.HPCL holds an equity stake of 16.95 per cent in Mangalore Refinery & Petrochemicals Limited. In addition, it has constructed a 9 MMTPA refinery at Bathinda, in Punjab, with Mittal Energy Investments Pte. Ltd. HPCL also owns and operates the largest Lube Refinery in the India producing Lube Base Oils of international standards, with a capacity of 428 TMT. This refinery accounts for over 40 per cent of India's total Lube Base Oil production. Presently, HPCL produces over 300+ grades of Lubes, Specialities and Greases. HPCL's vast marketing network consists of 13 zonal offices in major cities and 101 regional offices facilitated by a supply & distribution infrastructure comprising terminals, pipeline networks, aviation service stations, LPG bottling plants, inland relay depots & retail outlets, lube and LPG distributorships.