Thinkedu CONCLAVE 2019
Partners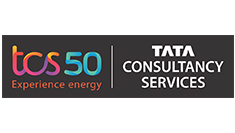 Presenting Partner : TCS
Tata Consultancy Services (TCS) is an IT services, consulting and business solutions organisation that has been partnering with many of the world's largest businesses in their transformation journeys for the last fifty years. TCS offers a consulting-led, cognitive-powered, integrated portfolio of business, technology and engineering services and solutions. This is delivered through its unique Location Independent Agile delivery model, recognised as a benchmark of excellence in software development.

A part of the Tata Group, India's largest multinational business group, TCS has over 4,17,000 of the world's best-trained consultants in 46 countries. The company generated consolidated revenues of US $19.09 billion in the fiscal year ending March 31, 2018, and is listed on the BSE (formerly Bombay Stock Exchange) and the NSE (National Stock Exchange) in India. TCS' proactive stance on climate change and award-winning work with communities across the world have earned it a place in leading sustainability indices such as the Dow Jones Sustainability Index (DJSI), MSCI Global Sustainability Index and the FTSE4Good Emerging Index.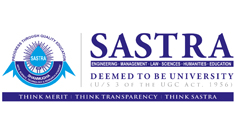 Title Partner : Sastra University
SASTRA was established in 1984 in the historic temple town of Thanjavur in Tamil Nadu as Shanmugha College of Engineering and conferred with Deemed University status in April 2001. The University offers various UG, PG and PhD programmes in Engineering, Science, Management, Law and Arts. SASTRA is a comprehensive university engaged in quality teaching, contemporary training, vibrant research and active consultancy. SASTRA is recognised as a Scientific and Industrial Research Organisation (SIRO) by the Government of India and is undertaking research for various agencies like DST, DBT, AYUSH, DRDO, DRDL, ISRO, BRNS and so on besides for corporates. SASTRA has been re-accredited (III cycle) by the National Assessment and Accreditation Council (NAAC) with the maximum 'A' grade and also ranked amongst the top universities by the Government of India through the NIRF and other global ranking agencies like Times Higher Education and QS. SASTRA is recognised as a Category I University as per the UGC's Graded Autonomy Regulations, 2018. Transparent admission, high-quality placements of SASTRA graduates, publication output from on-going research, social-engagement for translational research and service and so on have gained acclaim from various stakeholders.

SASTRA is also actively involved in various social and community development projects for the betterment and upliftment of the society and its people from differently challenged environments.
Platinum Partner : TATA Sons
Founded by Jamsetji Tata in 1868, the Tata Group is a global enterprise, headquartered in India, comprising 30 companies across 10 verticals. The group operates in more than 100 countries across six continents with the mission - 'To improve the quality of life of the communities we serve globally, through long-term stakeholder value creation based on Leadership with Trust'. Tata Sons is the principal investment holding company and promoter of Tata companies. Sixty-six per cent of the equity share capital of Tata Sons is held by philanthropic trusts, who support education, health, livelihood generation and art and culture. In 2017-18, the revenue of Tata companies, taken together, was $110.7 billion. These companies collectively employ over 7,00,000 people. Each Tata company or enterprise operates independently under the guidance and supervision of its own board of directors. There are 28 publicly-listed Tata enterprises with a combined market capitalisation of about $145.3 billion (as on March 31, 2018). Companies include Tata Consultancy Services, Tata Motors, Tata Steel, Tata Chemicals, Tata Global Beverages, Titan, Tata Capital, Tata Power, Tata Advanced Systems, Indian Hotels and Tata Communications.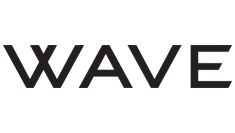 Gold Partner : The Wave Group
With 30 years of experience in finance and accounting, thought leadership and the running of multiple businesses, the Chairman-cum-Managing Director of the Wave Group, Dr Raju Chadha, has an impeccable record of delivering value and scaling businesses by leading multi-disciplinary business projects and industry growth initiatives. In accordance with Sikhism's purist origins, Dr Chadha also works on ushering in reforms within the Punjabi diaspora and backing important social causes. He played a key role in the landmark decision with wide ramifications for the Sikh community, whereby Sikhism's five top priests passed a resolution banning ostentatious weddings and urging religious ceremonies to be held at gurdwaras.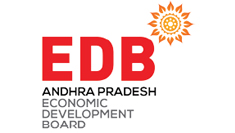 Gold Partner : EDB
The Economic Development Board has been conceived under the leadership of Chief Minister Nara Chandrababu Naidu to accelerate the inclusive economic growth of Andhra Pradesh. The board acts as a catalyst to facilitate economic growth, investment climate, reforms and competitiveness in Andhra Pradesh. It is the single point of contact for all investments in the Indian state of Andhra Pradesh as per the Andhra Pradesh Economic Development Board Act, 2018. The Andhra Pradesh Economic Development Board Act, 2018 (Act no 21 of 2018) has been in force since June 7, 2018. The functions of the Economic Development Board include strategic investment planning and promotion, nodal point of contact for investments, mobilisation of resources required for, supplementing public and private investment, facilitating inter-departmental coordination, economic and policy research and more.
Associate Partner : BPCL
BPCL came into existence in January 1976 when Burmah-Shell was taken over by the Government of India. A Fortune Global 500 Company, BPCL is one of India's premier integrated refining and marketing companies with a vision to be the most admired global energy company leveraging talent and technology. The company refineries at Mumbai and Kochi, subsidiary Numaligarh Refinery in Assam, and joint venture Bina Refinery in MP have a combined refining capacity of over 30 MMT. Subsidiary Bharat PetroResources has acquired participating interests in 17 oil & gas blocks in India and abroad.

BPCL markets its products through a robust marketing and distribution network comprising 13,439 Retail Outlets, 4,494 LPG distributorships, 131 storage depots/ installations, 50 LPG Bottling Plants, 40 Aviation Service Stations, Lube blending plants, cross-country pipelines etc. In 2015-16, BPCL's market sales were 36.53 MMT and its market share among public sector oil companies was 22.94%. In 2015-16, its gross revenue from operations stood at `2,18,011.04 crore and net profit was a record `7,431.88 crore–a 46.17% leap over the previous year's record of `5,084.51 crore. BPCL's net worth stood at `27,158.69 crore on 31.3.2016. For its outstanding global, financial and industry performance, BPCL was ranked among the top 20 Oil & Gas Refining and Marketing companies in the Platts Top 250 Global Energy Company Rankings for 2015.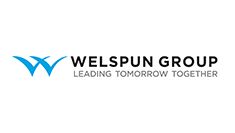 Associate Partner : Welspun
A US$ 2.3 billion enterprise, Welspun Group is one of India's fastest growing conglomerates with businesses in large diameter line pipes, home textiles, infrastructure, advanced textiles and flooring solutions. Headquartered in Mumbai, India, Welspun Group's core manufacturing facilities are based in India, USA and Saudi Arabia.

Welspun Group has made its mark within the line pipe and the home textiles sector to become one of the most recognised global leaders. The group has a strong foothold in over 50 countries with more than 26,000 plus employees. It is also the largest Home Textiles business globally and a leading supplier to 17 of the top 30 US retailers in the home textiles sector. In addition to various business activities, the group also invests in a multitude of CSR programmes. With a focus on 3Es, that is, Education, Empowerment, Environment and Health, the group's efforts are directed towards protecting the environment, fostering economic performance, creating opportunities and empowering people. Welspun Corp is the flagship company of Welspun Group and a global giant in the large diameter line pipe segment. Welspun India is one of the world's leading home textile manufacturers and suppliers and is the largest in the terry towel business globally. The company has state-of-the-art manufacturing facilities in India. Welspun Enterprise operates in the infrastructure sector (road and water infra) with investments in the oil and gas space. Welspun Flooring is Welspun Group's newest brainchild. With a state-of-the-art manufacturing facility over an area of 600 acres in Hyderabad, Welspun is set to disrupt the world of flooring.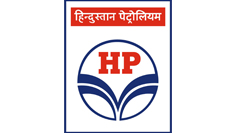 Associate Partner : HPCL
Hindustan Petroleum Corporation Ltd (HPCL) is a Platts Top 250 Global Energy Company with Annual Gross Sales of Rs 2,43,227 crore and Profit after Tax of Rs 6,357 crore during FY 2017-18. HPCL has a strong presence in Refining and Marketing of petroleum products in the country. The total sale of products for HPCL during 2017-18 was 36.87 Million Metric Tonnes (MMT). During 2017-18, HPCL processed 18.28 MMT of crude, achieving capacity utilisation of 116%. HPCL owns and operates Refineries in Mumbai and Visakhapatnam with designed capacities of 7.5 Million Metric Tonnes Per Annum (MMTPA) and 8.3 MMTPA respectively. HPCL also owns the largest Lube Refinery in the country at Mumbai for producing Lube Oil Base Stocks with a capacity of 428 Thousand Metric Tonnes Per Annum (TMTPA).

HPCL in collaboration with M/s Mittal Energy Investments Pte Ltd is operating a 11.3 MMTPA capacity Refinery at Bathinda, Punjab with 48.99% equity and also holds an equity of about 16.96% in the 15 MMTPA Mangalore Refinery and Petrochemicals Ltd (MRPL). A new 9 MMTPA capacity Refinery and Petrochemical Complex is being set up at Barmer, Rajasthan in joint venture with the Government of Rajasthan. HPCL has a vast marketing network consisting of 14 zonal offices in major cities and 133 regional offices facilitated by a Supply and Distribution infrastructure comprising 41 Depots, 42 Terminals/TOPs, 42 Aviation Service Stations, 48 LPG Bottling Plants and 6 Lube Blending plants. The customer touch points constitute of 15,357 Retail Outlets, 1638 SKO/LDO dealers, 267 Lube distributors, 116 Commissioning and Forwarding Agents, and 5,568 LPG Distributorships with a customer base of over 6.93 crore domestic LPG consumers.