Thinkedu CONCLAVE 2017
Partners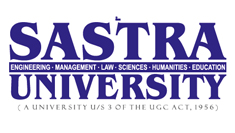 Presenting Partner : Sastra University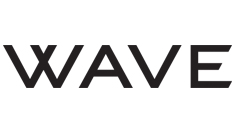 Gold Partner : The Wave Group
The Wave Group (formerly known as The Chadha Group) is a highly-reputed conglomerate with diverse interests that include Construction and Operation of Multiplexes, Shopping Malls, Schools, Group Housing Society, Residential Township & Land Development, Commercial Real Estate, Infrastructure Projects, Manufacturing of Sugar, Liquor, Paper, Power, Soft Drinks (Coca Cola bottling), Packaging, Trading of Liquor and Coal and Management of Toll Plazas. The Group has also been involved in the distribution and screening of films. The Group's rapid growth in the Indian corporate scene rests on its strong foundations of professional management and astute collective enterprise. Over the last 50 years, the Chadha Group has morphed into a diversified business and industrial house with a high growth rate and total commitment to persistent progress. The Group was created by the late Kulwant Singh Chadha, who migrated from Pakistan in 1947. Having started in Amritsar in 1947 as a small businessman, he shifted to UP in 1955. Since his tragic demise in November 2012, the company is now run by his younger brother, Rajinder Singh Chadha, as CMD, and his son Manpreet Singh Chadha, as Vice Chairman of the Wave Group. The Wave Group of Companies had a total turnover of Rs 15,638.58 crore for the year 2014-15, with a net worth of Rs 3,926.45403.65 crore. Real estate is one of the major businesses of the Group, which has substantial investments in Uttar Pradesh, Delhi and Punjab.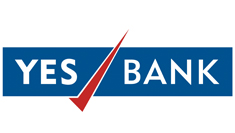 Gold Partner : Yes Bank
Yes Bank, India's fifth largest private sector Bank with a pan India presence across all 29 states and 7 Union Territories of India, headquartered in the Lower Parel Innovation District (LPID) of Mumbai, is the outcome of the professional & entrepreneurial commitment of its Founder Rana Kapoor and its Top Management team, to establish a high quality, customer centric, service driven, private Indian Bank catering to the future businesses of India. Yes Bank has adopted international best practices, the highest standards of service quality and operational excellence, and offers comprehensive banking and financial solutions to all its valued customers. Yes Bank has a knowledge driven approach to banking, and offers a superior customer experience for its retail, corporate and emerging corporate banking clients. Yes Bank is steadily evolving as the Professionals' Bank of India with the long term mission of 'Building the Finest Quality Bank of the world in India by 2020'.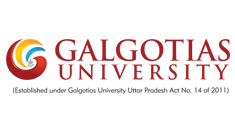 Silver Partner : Galgotias University
Galgotias University's mission is to graduate socially responsible future technologists and business leaders with good communications skills, problem solving skills and an entrepreneurial spirit with a commitment to economic development. With a strong multi-disciplinary knowledge base, graduates of GU will be well prepared to succeed in an increasingly competitive global economy. With a focus on multi-disciplinary research and education and a learning model that emphasizes active learning, GU aspires to be globally known for innovation at the intersection of disciplines. GU's bold vision builds upon over a decade of excellence of Galgotias Institutions in engineering and business education. Galgotias Institutions have been nationally ranked by India Today, Business Today and Outlook for their programs in engineering. Galgotias Business School was recently recognised by Dun and Bradstreet as a leading business school in India. With a 100 per cent placement record for the last four years supported by multinational firms like Accenture, Hewitt, IBM, Infosys, Nokia, and Samsung, Galgotias Institutions have earned the respect of top performers in the industry. The university has an international tie-up for academic exchange with institutions like Chifley Business School, Australia, University of Maryland-Smith School of Business, Kent State University and Purdue University in America and Goethe University in Frankfurt, Germany. The main campus (Galgotias Education City) is in Greater Noida near Jaypee Sports Complex (Buddh International Circuit) while the original campus called Galgotias Educational Institution Campus One is in Knowledge Park-II right beside the Noida-Greater Noida Expressway.
Associate Partner : BPCL
BPCL came into existence in January, 1976 when Burmah-Shell was taken over by the Government of India. A Fortune Global 500 Company, BPCL is one of the premier integrated refining and marketing companies in India. BPCL's vision is to be the most admired global energy Company leveraging talent and technology. The Company's Refineries at Mumbai and Kochi, subsidiary Numaligarh Refinery Ltd. at Assam and joint venture Bina Refinery at Madhya Pradesh have a combined refining capacity of over 30 MMT. BPCL's subsidiary, Bharat PetroResources Ltd. has acquired participating interests in 17 oil & gas blocks in India and abroad. BPCL markets its products through a robust marketing and distribution network comprising 13,439 Retail Outlets, 4,494 LPG distributorships, 131 storage depots/ installations, 50 LPG Bottling Plants, 40 Aviation Service Stations, Lube blending plants, cross-country pipelines etc. In 2015-16, BPCL's market sales were 36.53 MMT and its market share amongst public sector oil companies was 22.94%. The products have a wide range of applications in industrial and transport sectors. BPCL has formed sixteen joint venture companies covering refining, city gas distribution, renewable energy, pipelines, gas, into-plane servicing etc. to cater to the diverse requirements of its customers. During the year 2015-16, BPCL's gross revenue from operations stood at Rs 2,18,011.04 crores and the net profit was a record Rs 7,431.88 crores, representing a 46.17% leap over last year's record of Rs 5,084.51 crores. BPCL's net worth stands at Rs 27,158.69 crores as on 31.3.2016. BPCL has always achieved an 'Excellent' performance rating for its MOU with Ministry of Petroleum & Natural Gas since 1990-91. In addition, BPCL had the best score in the petroleum syndicate in 2013-14 and 2014-15 as well. In the prestigious Fortune Global 500 list for 2015, BPCL stands fifth among Indian companies, with a rank of 280. BPCL's rank is 650 in the Forbes Global 2000 list for 2016. For its outstanding global, financial and industry performance, BPCL has been ranked among the top 20 Oil and Gas Refining and Marketing companies in the Platts Top 250 Global Energy Company Rankings for 2015. BPCL ranks 2nd in Oil & Gas Refining and Marketing in the Asia/Pacific Rim, 6th in Oil & Gas Refining and Marketing globally and 16th in overall performance in the Asia/Pacific Rim. On an overall global performance, Bharat Petroleum has been ranked 59th. To mark the Ruby Anniversary of its Foundation Day celebrations, BPCL has institutionalized the first ever national level Energising Bharat Awards, to recognize individuals working selflessly for the betterment of society. BPCL took immense pride in celebrating 40 years of fuelling dreams on 24th January, 2016. With 'Energising Lives' as its core purpose, BPCL touches the lives of a billion Indians in some way or the other.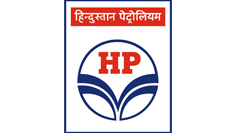 Associate Partner : HPCL
Formed in 1974, HPCL is a Navratna PSU and a Fortune Global 500 Company with a ranking of 367 and Platts Top 250 Global Energy Company with a ranking of 48 with Annual Gross sales of Rs 1,97,744 crore during FY 2015-16. IT enjoys over 21% marketing share in India as of March 2016 (PSU category) and has a strong presence in Refining & Marketing in the country. IT recorded Profit after Tax of Rs 3,863 crore during 2015-16 which was the highest ever net profit recorded since the formation of Corporation. IT owns and operates Refineries at Mumbai & Visakh with designed capacities of 6.5 MMTPA & 8.3 MMTPA respectively. It also owns the largest Lube Refinery in the country at Mumbai for producing Lube Oil Base Stocks with a capacity of 428TMTPA. HPCL has a vast marketing network consisting of 13 Zonal offices in major cities and 106 Regional Offices facilitated by a Supply & Distribution infrastructure comprising 43 Terminals & TOPs, 37 Aviation Service Stations, 47 LPG Bottling Plants, 7 Lube Blending plants, 42 Inland Relay Depots and 22 Exclusive Lube Depots. The customer touch points constitute of 14,129 retail outlets, 4471 LPG Distributorships, 1638 SKO/LDO dealers, 230 CNG outlets and 110 Commissioning and Forwarding Agents as of December 2016. IT has the second largest share of product pipelines in India with a cross country product pipeline network of 3,300 km. It is also operating a CNG network at Ahmedabad through one mother station and 20 daughter stations for general public for their vehicles. During 2015-16, IT constructed 324 new toilets at retail outlets and 1,245 new toilets at Schools under Swachh Bharat Abhiyan initiated by Government for creating a Clean India. It conducts its business with an objective of inclusive growth of all stakeholders and an amount of Rs 71.76 crore was utilised to touch the lives of people through various CSR initiatives.
Travel Partner : Air India… Truly Indian
Air India, a name synonymous with the history of civil aviation in India, has always stood by the Nation–during any crisis or for showcasing the strength of emerging India.

On July 11, 2014 Air India became the 27th member airline of the elite Star Alliance, the world's largest and truly global airline alliance. The elite membership offers passengers seamless connectivity across the alliance network of 18,500 daily flights to 190 countries, premium customer recognition and the use of over 1,000 lounges worldwide. Air India has grown to become a mega international airline with connectivity across USA, Europe, Australia, Far East and South-East Asia.

Air India has been spreading its wings to connect international and domestic destinations. Recently, Air India linked Delhi with Madrid, with a non-stop flight from December 1st, 2016. Also, Air India launched its direct non-stop flight from Delhi to Austrian capital Vienna in April, 2016 with a Boeing B787 Dreamliner aircraft. This flight offers easy connection to over 25 destinations in Europe. In December 2015, Air India introduced the first non-stop flight between Delhi and San Francisco in the US, making it one of the longest flights in the world. Catering to the long-standing desire from western India, Air India also commenced its service to the United States with the launch of a flight from Ahmedabad to Newark via London.

Currently in the European Network, Air India connects 9 destinations to Europe in 7 countries. Air India, today, flies one of the youngest fleet of aircraft comprising a mix of the wide-body Boeing B777s, B747s, B787 Dreamliner and the narrow body Airbus A321s, A320s and A319 aircraft. A320neo is the newest member to be part of Air India's extensive fleet. Air India today has a network of 42 destinations on international sectors and covers 71 destinations on the domestic sectors. Air India is set to expand exponentially with constant fleet augmentation and value-added service to passengers. With its extra baggage allowance in all classes, comfortable seats and gourmet in-flight cuisine as well as state-of-the-art fleet and innovative schemes - Air India has been the natural choice of a growing segment of passengers.

Air India has always served as the Nation's second line of defence and risen to serve the nation during any crisis. It has scripted history by evacuating millions of Indians stranded in strife-torn countries like Yemen or Kuwait. The reliability and dependence that the national carrier has earned over the years has also resulted in awards and accolades that have been showered on it for being the Most Trusted Airline, as also for its safety and quality maintenance standards. With its distinctly humane face focused on upholding the tradition, culture and values of India-Air India has been playing a pivotal role as the wings of the nation.