Recent Events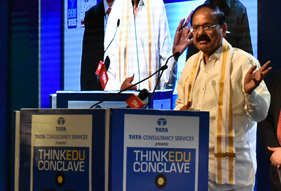 ThinkEdu Conclave 2018
The sixth edition of The New Indian Express' ThinkEdu Conclave was held in Chennai on January 17 & 18, 2018. Forty-six eminent speakers participated in the Conclave, which saw 14 sessions playing out over the two days. Vice-President M Venkaiah Naidu inaugurated the event, and delivered the Opening Address in his typical droll style. Union HRD Minister Prakash Javadekar made his Keynote Address on the second day where he presented his vision for the future of Indian education. The other speakers included Union Textile and I&B Minister Smriti Z Irani, Puducherry Chief Minister V Narayanasamy, Union Minister of State for Civil Aviation Jayant Sinha and Puducherry Lt Governor Kiran Bedi. The New Indian Express Group has been organizing the national-level education meet since 2013.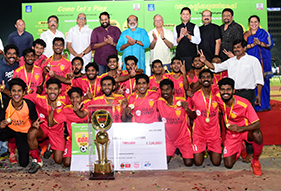 TNIE GOAL 2018
The seventh edition of the GOAL 2018, the annual All-Kerala Inter-Collegiate Football Tournament organised by The New Indian Express Group, was held at the historic Maharaja's College Stadium in Kochi between January 23 and February 4. The Kerala Football Association-approved tournament was held in a knockout format with 23 matches played across 12 match days. Twenty-four top teams from four universities were in the fray. The matches were held under floodlights at the venue renovated for the 2017 FIFA Under-17 World Cup.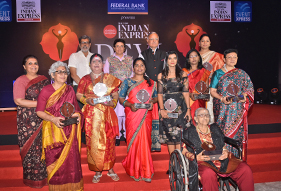 CHAPTER 13 OF DEVI AWARDS
The 13th edition of the Devi Awards and the first in Tamil Nadu, presented by Federal Bank, was held in Chennai on September 11, 2018. Puducherry Lt-Governor Kiran Bedi was the Chief Guest.
Upcoming Events
About Event Xpress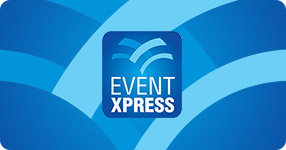 Event Xpress is a full-service management company that conceptualizes and implements the most thought-provoking and well-attended events for The New Indian Express Group and other clients.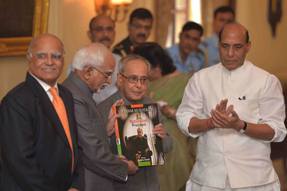 The Nationalist President
On October 7, 2015, Prabhu Chawla, Editorial Director of The New Indian Express presented the coffee-table book 'The Nationalist President' to the Hon. President of India Pranab Mukherjee. The book chronicles the life and times of the Hon. President, who is one of India's finest political minds. Compiled by the senior editorial team of The New Indian Express, it was presented to him by the Vice-President Hamid Ansari at an event in the Yellow Drawing Room at Rashtrapati Bhavan.