Thinkedu CONCLAVE 2020
Partners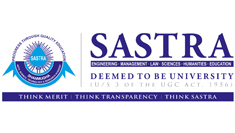 Presenting Partner : Sastra University
SASTRA was established in 1984 in the historic temple town of Thanjavur in Tamilnadu as Shanmugha College of Engineering and conferred with Deemed University status during April 2001.
The University offers various UG, PG & Ph. D. programmes in Engineering, Science, Management, Law and Arts SASTRA is a comprehensive university engaged in quality teaching, contemporary training, vibrant research & active consultancy SASTRA is recognized as a Scientific & Industrial Research Organization (SIRO) by the Government of India and is undertaking research for various agencies like DST, DBT, AYUSH, DRDO, DRDL, ISRO, BRNS, etc. besides for corporates
SASTRA is re-accredited (III cycle) by the National Assessment & Accreditation Council (NAAC) with the maximum 'A' grade and also ranked amongst the top universities by the Government of India through the NIRF and other global ranking agencies like Times Higher Education & QS.
SASTRA is recognized as a Category I University as per the UGC's Graded Autonomy Regulations, 2018 Transparent admission, High quality of placements of SASTRA graduates, publication output from on-going research, social-engagement for translational research & service, etc. have gained acclaim from various stakeholders
SASTRA is also actively involved in various social & community development projects for the betterment & upliftment of the society & its people from differently challenged environments.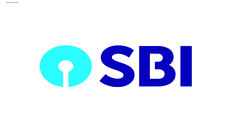 Banking Partner : SBI
State Bank of India (SBI) is the largest commercial bank in terms of assets, deposits, branches, customers and employees. It is also the largest mortgage lender in the country. As on September 30, 2019, the bank has a deposit base of over Rs. 30 lakh crore with CASA ratio of little more than 45% and advances of nearly Rs. 22.5 lakh crore. SBI commands 25% market share each in home loans and auto loans. The Bank has the largest network of nearly 22,000 branches in India with an ATM / CDM network of over 58,500. The number of customers using internet banking facility are 66 million and mobile banking services stand more than 15 million. Downloads for YONO - an integrated digital and lifestyle platform by SBI - are over 28 million, with more than 4 million logins per day. On social media platforms, SBI has the highest number of followers on Facebook, YouTube, LinkedIn and Pinterest. The Bank tops the list of followers on Facebook and YouTube across all banks worldwide.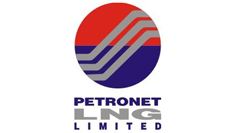 Associate Partners : PETRONET LNG
Petronet LNG Limited formed in 1998, as a joint venture by India's four major Oil and Gas public sector undertakings to import LNG and set up LNG terminals in the country. Today, itis one of the fastest growing world-class companies in the Indian energy sector. It has set up the country's first LNG receiving and regasification terminal at Dahej, Gujarat, and another terminal at Kochi, Kerala. While the Dahej terminal has a nominal capacity of 17.5 MMTPA, the Kochi terminal has a capacity of 5 MMTPA. The company is also exploring suitable opportunities within and outside India to expand its business presence.
Petronet LNG is promoting and developing LNG as motor vehicle fuels and for other small scale consumption. It is at the forefront of India's all-out national drive to ensure the country's energy security in the years to come.
Promoted by India's leading oil and natural gas industry players namely GAIL (India) Limited (GAIL), Oil & Natural Gas Corporation Limited (ONGC), Indian Oil Corporation Limited (IOCL) and Bharat Petroleum Corporation Limited (BPCL). It is shaping the dream of cleaner and greener India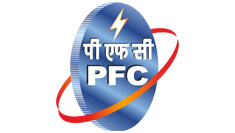 Associate Partners : Power Finance Corporation Ltd
Incorporated on July 16th, 1986, Power Finance Corporation Ltd. is a Schedule-A Navratna CPSE, and is a leading Non-Banking Financial Corporation in the Country. PFC's registered office is located at New Delhi and regional offices are located at Mumbai and Chennai.
PFC is under the administrative control of the Ministry of Power. PFC was conferred the title of a 'Navratna CPSE' in June,2007, and was classified as an Infrastructure Finance Company by the RBI on 28th July,2010.
PPFC plays a crucial role in the rise of India as a global player. Increasingly, a country's development is gauged by measuring its energy usage. With a large fraction of our nation still, unfortunately, without any access to electricity, PFC will become an increasingly important factor in the years to come.
Our shareholders and clients place their full faith in our ability to deliver unbeatable results. Despite the hardships played by the power and financial sectors, PFC continues to maintain a healthy loan book, as well as low levels of NPAs. This is thanks to PFC's robust evaluation and appraisal processes.

Key Strengths
Largest NBFC by Networth (all reserves)
A specialized Financial Institution in Power Sector
A dominant player with around 20% market share
A lean and professionally-managed organization
Designated as a "Nodal Agency" for development of Integrated Power Development Scheme(IPDS), Ultra Mega Power Projects (UMPPs) and "Bid Process Coordinator" for Independent Transmission Projects (ITPs)
ISO 9001:2015 certified
A consistently profit-making and dividend-paying company
Strong asset quality reflected in low NPAs
Lowest Administrative cost in the industry
Consultancy & Advisory services in strategic, financial, regulatory and capacity building skills under one umbrella

Ratings
Rating for Long Term Borrowings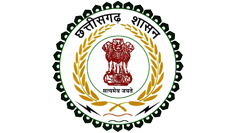 Principal Partner : Chhattisgarh
Carved out of Madhya Pradesh on 1 November, 2000, with its 28 Chhattisgarhi speaking districts, it is the perfect advertisement for the adage small is beautiful and plentiful. Chhattisgarh is rich in mineral wealth. It is first in coal production, with 21 per cent of Inda's coal production, as well as second in steel production with 16 per cent of the country's iron ore production. Surplus in power, its investor friendly industrial policy (2019 to 2024) has special incentives for establishing industries in backward areas. Its proactive, pro-people government offers administrative innovations based on new technology. Its abundant biodiversity means that it contributes 12.25 per cent to India's forest cover, and is home to over 200 varieties of medicinal plants, The rice bowl of India, it produces over 23,000 varieties of rice. But it is equally a knowledge centre for central India, with the presence of NIITs, IIT, IIM, Hidayatullah National Law University and the Indira Gandhi Agriculture University. Surrounded by seven states : Madhya Pradesh, Maharashtra, Andhra Pradesh, Telangana, Orissa, Jharkhand and Uttar Pradesh, it is part of a hub that contributes 40 per cent of India's GDP. What's more, since 2018 it has been led by the visionary chief minister Bhupesh Baghel. His hands-on approach has yielded splendid results for the state, the biggest of which is a decline in Naxal violence by 40 per cent, the result of a belief that every gun should be replaced with a plough. Having fulfilled both the election promises of a farm loan waiver and purchasing paddy from farmers at Rs 25 per kg the state under the chief minister's leadership can proudly say its slogan is vishwas, vikas and suraksha. With a literacy rate of 71 per cent (2011) and some of the prime tourist locations in the country, the state is emerging as a powerful driver in the region.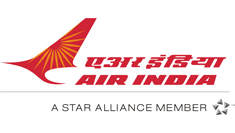 Airline Partners : Air India
Generations of air travelers in India and overseas have made Air India their preferred airline. Air India makes a special emotional connect with India. And that is what sets it apart. The endearing Maharajah, the airline's mascot, symbolises a service brand and trust that has endured and grown. Air India pioneered aviation in India and carved for itself a special place in India's civil aviation history. It has been connecting homes and hearts for generations of people all over the world. Over the years, the airline has kept pace with trends and technology; changing consumer needs and preferences and has constantly evolved in sync with changing times. It is not just an airline that transports people and cargo. It is an institution by itself. The massive infrastructure Air India has built over the years, like its engineering and maintenance facilities, well-equipped training schools and simulators for pilot training and extensive ground handling facilities, help to keep its resources of men and material in top gear. Air India makes that special emotional connect with India. And that is what sets it apart.
Air India is a young at heart airline with one of the youngest fleet in the world. Together with its subsidiaries, Air India has a fleet size of over 156 aircraft with a mix of B737 Dreamliner, B777s, A 320 family, CRJs and ATRs. As a national carrier, Air India connects every corner of India & international with over 80 destinations across the length and breadth of India and 46 international destinations, spread across US, Australia, Europe, Far and South-east Asia and the Gulf. Being the national carrier of India, Air India is truly connecting people and hearts all over the world.