Thinkedu CONCLAVE 2018
Partners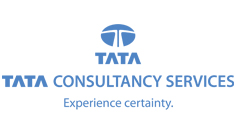 Presenting Partner : TCS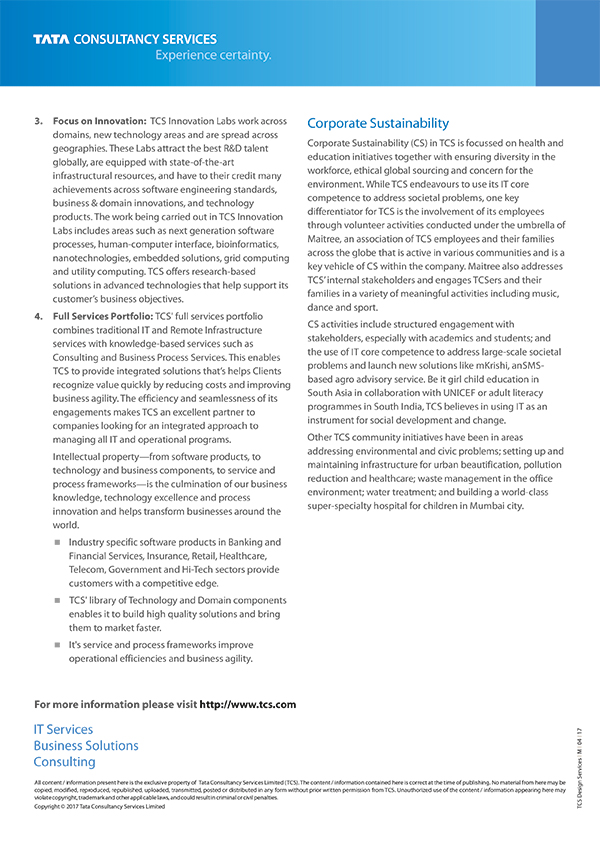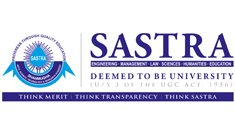 Title Partner : Sastra University
* Institution was founded in 1984 as Shanmugha College of Engineering and approved by AICTE in 1993 & Accredited in 1996. Renamed as Shanmugha Arts, Science, Technology & Research Academy (SASTRA) in 2001. Currently offers various UG, PG and Ph.D. programmes in Engineering, Management, Law, Humanities & Education and is amongst the leading institutions in the country.

* In the National Institutional Ranking Framework of the MHRD, Government of India, SASTRA has been ranked 50th in Overall, 32nd in University, 25th in Engineering and 44th in Management category and securing the 7th in Overall & University, 3rd rank in Engineering & 18th Management amongst private institutions.

* SASTRA is one of the Indian Institutions in the 'Times Higher Education World University Ranking' and also found a place among the top Universities in the 'QS BRICS University Ranking 2017' and 'Top 300 of Asia Universities' in the Time Higher Education Ranking.

* Accredited by UGC's NAAC with A Grade (Highest Grade) for the 3rd time with a score of 3.54/4

* Various academic progress leading to Recognition as PG centre in 1997, Autonomy in 1998, Various Centres of Excellence by Govt of India from 2000, Deemed University status in 2001, etc. Centres of Excellence & Research in Advanced Computing, Nanotechnology, Indian System of Medicine, Mechatronics, Animal House, Technology Business Incubator in IoT & 3D printing, etc.

* Established the Srinivasa Ramanujan Centre in Kumbakonam by purchasing the house of the Late Maths genius Srinivasa Ramanujan and successfully conducted research supported by Chair Endowments by Govt of India and TATA Group besides offering Sciences & Arts degree programmes and also established a museum on Srinivasa Ramanujan

* Admission policy is based on merit and transparently done without any capitation fee or donation.

* To serve the people of Tamilnadu and Thanjavur & Trichy in particular, the institution has reserved 50% of its total seats for students from Tamilnadu and 10% for those from Thanjavur & Trichy districts

* High graduate outcome reflected in successful campus recruitment and admission to renowned foreign & India universities for higher studies

* SASTRA is recognised as a Scientific & Industrial Research Organisation and over 70 ongoing research projects for various agencies like DST, DBT, DRDO, ISRO, AYUSH, etc. besides for private companies like TCS, Tata Power, TVS, Tata Realty, etc. with high research productivity

* State of the art infrastructure with advanced laboratory, computing, library, hostel and sporting facilities created in a built up area of over 30 Lakh sq.ft.

* Scholarships to the tune of Rs.3 Crores awarded every year to deserving students

* MoUs with various universities, research organisations and corporates in India and abroad

* Besides various teaching, learning, research & consultancy, SASTRA is also connected with various social development activities all over the country for various social & noble purposes through the SASTRA Community OutREach (SCORE) Programme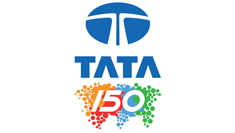 Platinum Partner : TATA Sons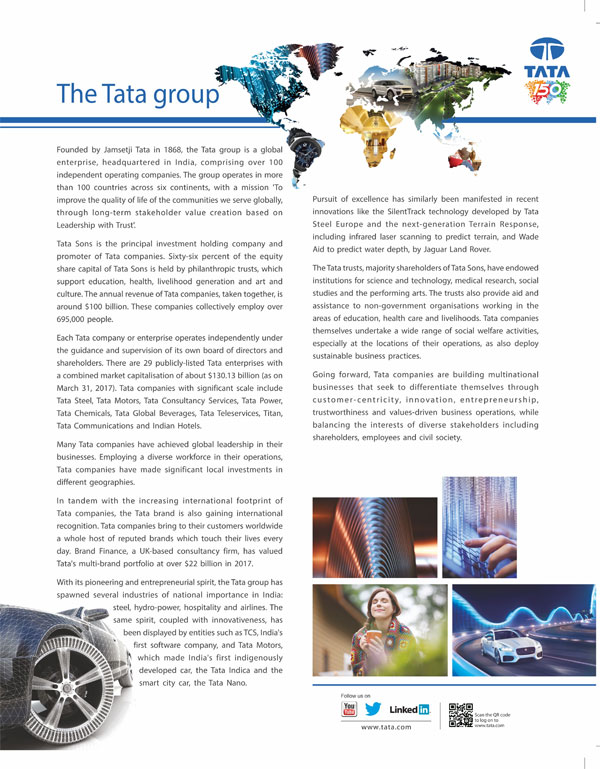 Gold Partner : The Wave Group
Wave is a leading business conglomerate that has expanded across industries to create a niche for itself. Its portfolio of businesses include sugar manufacturing, distilleries and breweries, real estate, malls and multiplexes, beverages, sports, education and entertainment. The integral beliefs of the Group are founded on hard work and team spirit.

With nearly 30 years of experience in finance & accounting, thought leadership, mentoring & running multiple businesses, Chairman-cum-Managing Director Raju Chadha has an impeccable record of delivering value and scaling large businesses by leading multi-disciplinary business projects and industry growth initiatives. Recently, he was in the news for restoring & re-releasing the iconic Punjabi film Nanak Nam Jahaz Hai which explored the tenets of Sikhism. The process was expensive and painful as every frame had to be restored meticulously but Chadha wanted today's youth to reconnect with these values and the film was released to rave reviews. This selfless move by him prompted the Indian Institute of Oriental Heritage to confer an Honorary Doctorate on him for his selfless contribution towards promoting Indian values & ethos.

As CMD, Chadha is in charge of the following businesses: Sugar Manufacturing (Wave Industries at Dhanaura, UP and AB Sugars at Dasuya Punjab; Paper Manufacturing at Chadha Papers Limited in Bilaspur, UP; Wave Infratech; WestEnd Malls; Wave Cinemas; and Delhi Waveriders, a Hockey India League. In addition, the businessman takes active interest in Mata Bhagwanti Chadha Niketan, a school for the differently-abled which has transformed the lives of over 800 students till date, and the Ponty Chadha Foundation, which channelizes its capabilities towards social welfare and economic development of society at large.
Travel Partner : Air India
Air India occupies a special place in the global and Indian aviation scenario and its history is synonymous with the history of civil aviation in India. This is not a mere airline that transports passengers, baggage and cargo. It is a multi-faceted organization that transports passengers, baggage and cargo, services its aircraft in-house with its own engineering facilities, and provides ground handling services to other airlines in many cities. It flies to 67 locations in India and 38 global destinations across the US, Europe, Far-East and South-East Asia and the Gulf.

The airline has one of the youngest, state-of-the-art, fleet of aircraft comprising Boeing B777s, B747s, the B787 Dreamliner and Airbus A321s, A320s, A319s & Boeing B737s apart from CRJs and ATR aircraft. The 256-seater Boeing 787 Dreamliner redefines passenger experience. With its sophisticated, futuristic design, the Dreamliner is the most advanced aircraft in the sky. Its wing, tail, nose and flight deck windows are engineered for maximum aerodynamic efficiency reducing fuel burn. It has a spacious cabin, added stowage space, cleaner, healthier air, lower cabin altitude and dimmable-windows that ensure an unrivalled passenger experience.

Sports & sportspersons enjoy pride of place in the Air India organization. India's hockey, cricket and shooting teams have traditionally been studded with jewels from the national carrier, who have won many laurels for India.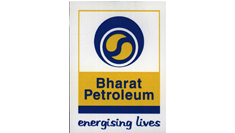 Associate Partner : BPCL
BPCL came into existence in January 1976 when Burmah-Shell was taken over by the Government of India. A Fortune Global 500 Company, BPCL is one of India's premier integrated refining and marketing companies with a vision to be the most admired global energy company leveraging talent and technology. The company refineries at Mumbai and Kochi, subsidiary Numaligarh Refinery in Assam, and joint venture Bina Refinery in MP have a combined refining capacity of over 30 MMT. Subsidiary Bharat PetroResources has acquired participating interests in 17 oil & gas blocks in India and abroad.

BPCL markets its products through a robust marketing and distribution network comprising 13,439 Retail Outlets, 4,494 LPG distributorships, 131 storage depots/ installations, 50 LPG Bottling Plants, 40 Aviation Service Stations, Lube blending plants, cross-country pipelines etc. In 2015-16, BPCL's market sales were 36.53 MMT and its market share among public sector oil companies was 22.94%. In 2015-16, its gross revenue from operations stood at `2,18,011.04 crore and net profit was a record `7,431.88 crore and 46.17% leap over the previous year's record of `5,084.51 crores. BPCL's net worth stood at `27,158.69 crore on 31.3.2016. For its outstanding global, financial and industry performance, BPCL was ranked among the top 20 Oil & Gas Refining and Marketing companies in the Platts Top 250 Global Energy Company Rankings for 2015.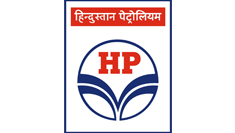 Associate Partner : HPCL
Hindustan Petroleum Corporation Ltd is a Fortune Global 500 and Platts Top 250 Global Energy Company with annual gross sales of `2,13,489 crore during FY 2016-17 and a domestic marketing share of 19%as of March 2017. In 2016-17, the total sale of products for HPCL was 35.2 MMT and a highest ever profit after tax of `6,209 crore was recorded.

The Corporation owns and operates refineries in Mumbai & Visakhapatnam with designed capacities of 7.5 MMTPA and 8.3 MMTPA respectively. It also owns the largest lube refinery in the country at Mumbai for producing lube oil base stocks with a capacity of 428 TMTPA.

It has a vast marketing network consisting of 14 zonal offices in major cities and 128 regional offices facilitated by a Supply & Distribution infrastructure comprising 41 Terminals, 38 Aviation Service Stations, 47 LPG Bottling Plants, 7 Lube Blending plants, 40 Inland Relay Depots, 22 Exclusive Lube Depots and a Pipeline Network of 3,370 km. The customer touch points constitute of 14,632 Retail Outlets, 1638 SKO/LDO dealers, 231 CNG Outlets, 115 Commissioning & Forwarding Agents, and 4,632 LPG Distributorships. HPCL is committed to preserving the environment, sustainable development, creating a safe work place and enriching the quality of life of staff, customers and the community.

The overall spend on Corporate Social Responsibility activities was `108.11 crore in 2016-17.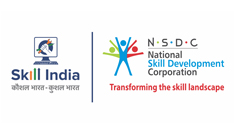 Skill Partner : Skill India/NSDC
About NSDC

National Skill Development Corporation (NSDC) is a unique Public Private Partnership (PPP), where the government owns 49% and the private sector owns 51%. Launched in October 2009, it has a mandate to skill 150 million people by 2022 and catalyse the creation of sustainable, for-profit, quality skills training institutions across the country. NSDC is an executive arm of the Ministry of Skill Development and Entrepreneurship (MSDE) and manages its flagship programs including the Pradhan Mantri Kaushal Vikas Yojana among others.

NSDC's Mission

* Enhance, support and coordinate private sector initiatives for skill development through appropriate Public Private Partnership (PPP) models; strive for significant operational and financial involvement from the private sector

* Upgrade skills to international standards through significant industry involvement and develop necessary frameworks for standards, curriculum and quality assurance

* Play the role of a 'market-maker' by bridging financing gaps, particularly in sectors where market mechanisms are ineffective or missing

* Prioritize initiatives that can have a multiplier or catalytic effect as opposed to one-off impact

* Create new opportunities in the unorganized sector where more than 90 per cent of India's workforce is employed; create a level playing field for underprivileged sections of society, those from less-developed regions and persons with disabilities (PWDs)

* Operate special programs via National Skill Development Fund (NSDF)

As of 1st January 2018, NSDC has partnered with 330+ training organizations and 39 Sector Skill Councils, who operating in 550+ districts and managing close to 8000 training centers across the country. Since inception, NSDC has empowered more than 13 million youth with employable skills across 40+ sectors. For more information visit www.nsdcindia.org/New